Providing Southeastern Pennsylvania with over 30 years of experience, Cavanaugh's Surveying Services is a premier Pennsylvania land surveyor. We offer a variety of services, including boundary surveys, sewer septic permit surveys, fence surveys, pool permit plans and much more.
Whether you're landscaping your yard or renovating your home, Cavanaugh's can provide you with accurate and reliable survey results and fast turnaround times.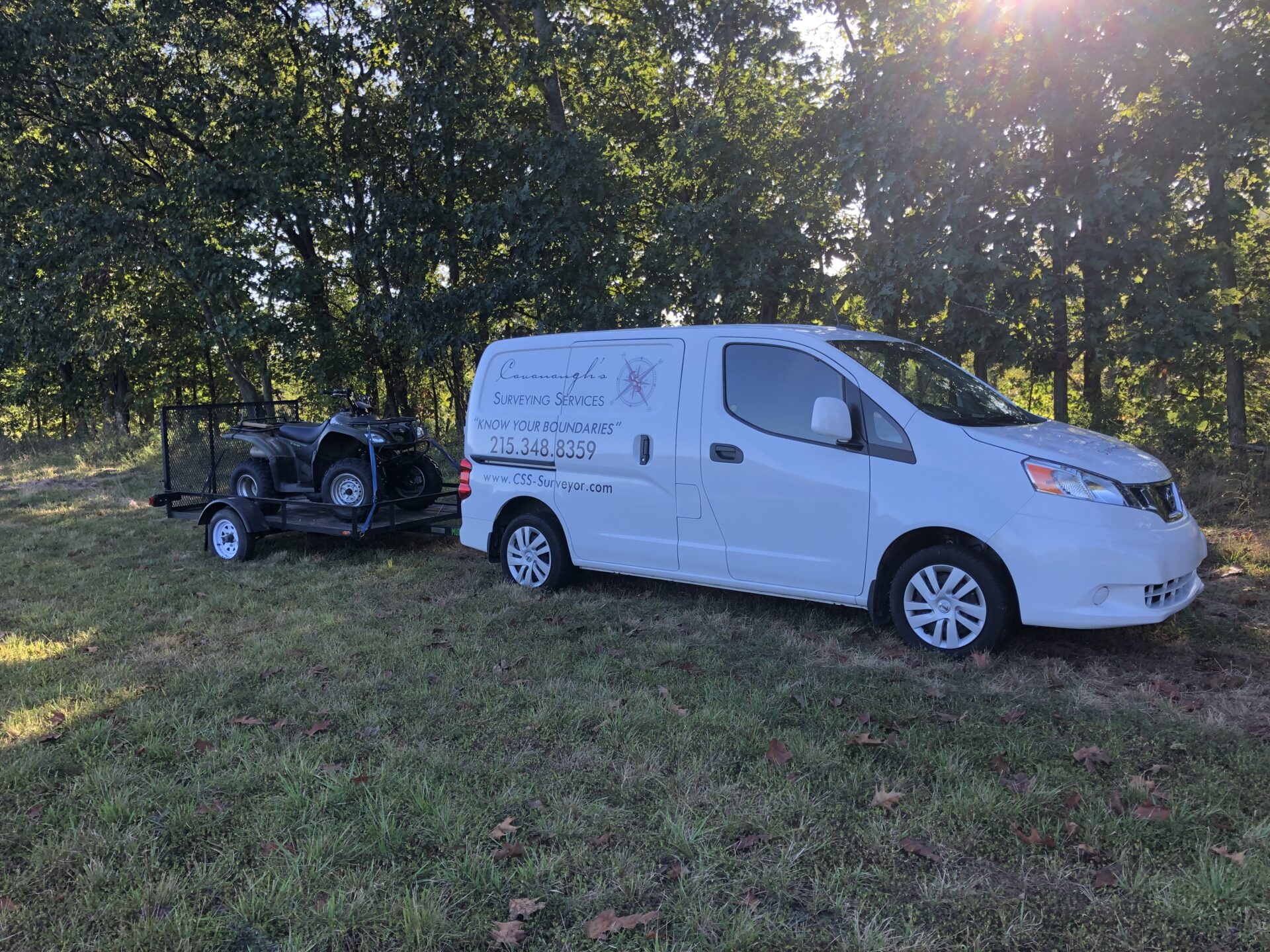 Renovation & Construction Projects
If you plan on investing thousands of dollars into a big home renovation or major construction project, knowing your boundaries before you get started is vital and can save you a lot of money. It is even more crucial in bringing a fast resolution to a land dispute with a neighbor.
That's why every survey conducted by Cavanaugh's is completed by a highly trained staff of experienced professionals using state-of-the-art equipment for results you can count on.
Testimonials
Company seemed very interested in my need for the survey. Promised a specific day and showed up as promised. Work was completed properly and I was very happy with the results. Professional and 'human' - a good company.
Bob & Harriet
Very professional, courteous, knowledgeable and fast! Do not look elsewhere
Liz
Cavanaugh's Surveying Service was very good. I talked to the owner Patrick and the communications back and forth over the phone was also very good. He let me know the details and estimate and schedule a day for the survey. From other estimates I received, Cavanaugh's was within the same price and was much lower than another company I called. One of his employees came right on time and was very nice and helpful explaining the borders, very professional.
Kathy
Came as expected and finished the work in few hours. Explained the boundaries to me properly and put up the stakes as needed. This was needed for a fence job and Pat's team did a good job.
Binu
Cavanaugh's gave a great quote, Super fast job! Pat is very polite, friendly and professional. Highly Recommend! Thank you
Gayle